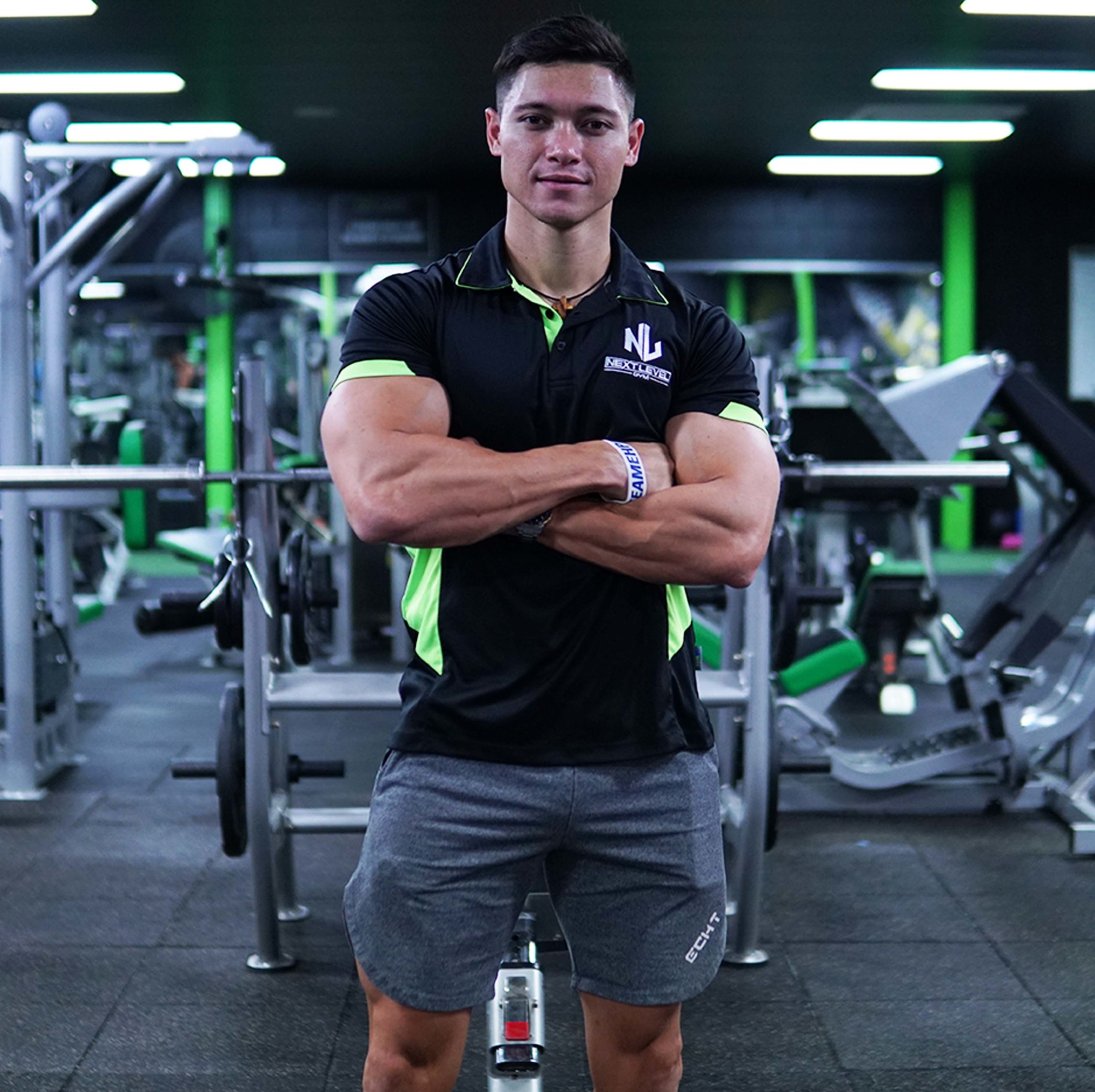 Andrew Mcdevitt is a lifetime natural competitor, WBFF Pro Fitness Model and Online Personal Trainer.
From 60kg to now 85kg, he has achieved and maintained his physique through flexible dieting and 'If It Fits Your Macros' (IIFYM) and believes that the key to progress is through consistency.
From humble beginnings to cover model and inspiring a movement of making the impossible possible!
He has accomplished many feats in such a short time such as winning his WBFF Pro card and then going onto competing internationally and placing 4th among some of the most aesthetic physiques in the world. Add to that, landing the cover of Mens Muscle and Health and starting his own business Next Level Gym he is committed to help change the lives of people looking to transform their bodies and minds to be better.
Welcome to my 12 WEEK LEVEL UP PROGRAM! I've created this program for those looking to make some serious lifestyle changes. This is the ultimate 12 week journey to creating your new body, with my guidance and support every step of the way.
Home + Gym Workouts
I will customize your program to suit your specific goals.

Personalised Meal Guide
I'll Customize every aspect of your nutrition plan including setting and adjusting all of calories and macros.

Check-in With Me
You will have the opportunity to update your program based on your progress + feedback

Are you ready to work with me to create your ultimate shape?